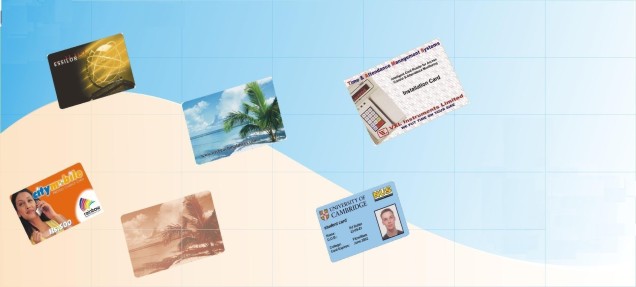 Card Application

---



1. Privilege Cards
These normally come with leather straps or PVC tubing's for secure tagging on your travel bag. One side enables you to pen down your personal details for easy recognition. It comes in different sizes but the most common size is still CR80 (Credit card size – 86mm X 54mm). The other size is 80mm X 36mm. Special sizes are also available.


2. Membership Card / Loyalty Cards
These are cards that reflect your corporate image and tell the public who you are. Take advantage of such advertisement media to gain valuable exposure for your company everyday with usable and easily recognizable specialty items that help to boost your corporate image.


3. ID Cards
One can simply provide the ID cards for the staff members or for his customers according to requirement.


4. Kisan Credit Card
Across banking sagments, credit cards have to be provided to the formers to obtain loans as per the directives from RBI-NABARD. It is mandatory for the banks to comply with this directive hence Kisan Credit Cards are issued by the banks.


5. Scratch Cards-Prepaid Cards
These are cards that contain unique pin numbers that are protected with silver scratchable panels. It can be in paper laminated with a choice of gloss finish or plastic. Security is the main concern for most clients when dealing with calling cards, as such cards contain real value. Hence we also offer a suite of security enhancements for these cards.


6. Bank ATM Cards
These cards are used by banks for ATM.


7. Health Cards


Different health services can use these cards for their patients and staff mambers.




To know more about such services please click here.

To understand more on Personalised cards with us please click here.
SERVICES AT MUMBAI, DELHI, BANGALORE, HYDERABAD, AHMEDABAD, CHENNAI, KOLKATA, SURAT, PUNE, JAIPUR.